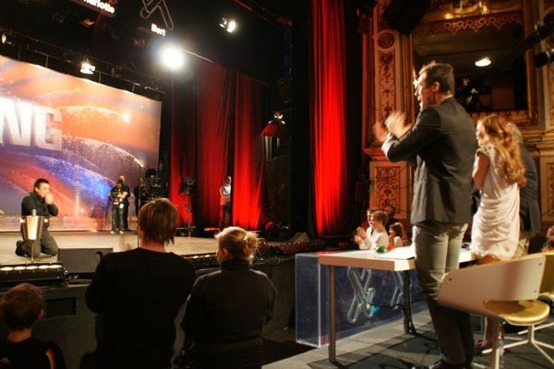 Freddy Amigo – Also called the "Paul Potts of Sweden" (winner of Britain's Got Talent, 2007) was a smash success on the TV4 show Talang (Talent) in 2010 and deeply captured the hearts of the jury and the audience with his operatic talent. One jury member one appeared shocked, one is teary eyed and one is just shaking his head as if no one could have expected what they hear from the mouth of Freddy Amigo, a male nurse from Västerås.
After the great acclaim from the jury, Freddy breaks down and falls to his knees with tears
streaming down his face. "This guy is incredible, totally world class" said renowned artist manager Bert Karlsson, who was one of the judges.
After the TV show, Freddy Amigo became an instant favorite throughout Sweden and beyond and was invited to perform at venues all over the world. He brought his soulful voice on tour to many countries; such as Chile, Canada, France, Germany and the United States. In addition to countless concerts, he has appeared in interviews, talk shows, newspaper articles and numerous radio and TV appearances.